"SUMMER GARDEN" AND "CHERNETSOV. PARADE ON TSARITSA MEADOW"
The project consisted of 2 parts: "Summer Garden. Reconstruction "and" G. Chernetsov. Parade on the Tsaritsa meadow. "

The first video was produced in 2012, the second in 2013 at the laboratory of visualization and computer graphics at the St. Petersburg Polytechnic University for the Russian Museum.
SHORT DESCRIPTION
The project was successfully implemented in 2012. Created by Maya. We participated in:
1. Fountains modeling before and after the reconstruction.
2. Animations.
3. Visualization.
The animation of Dovecote in the summer garden is presented below.
# этапы
---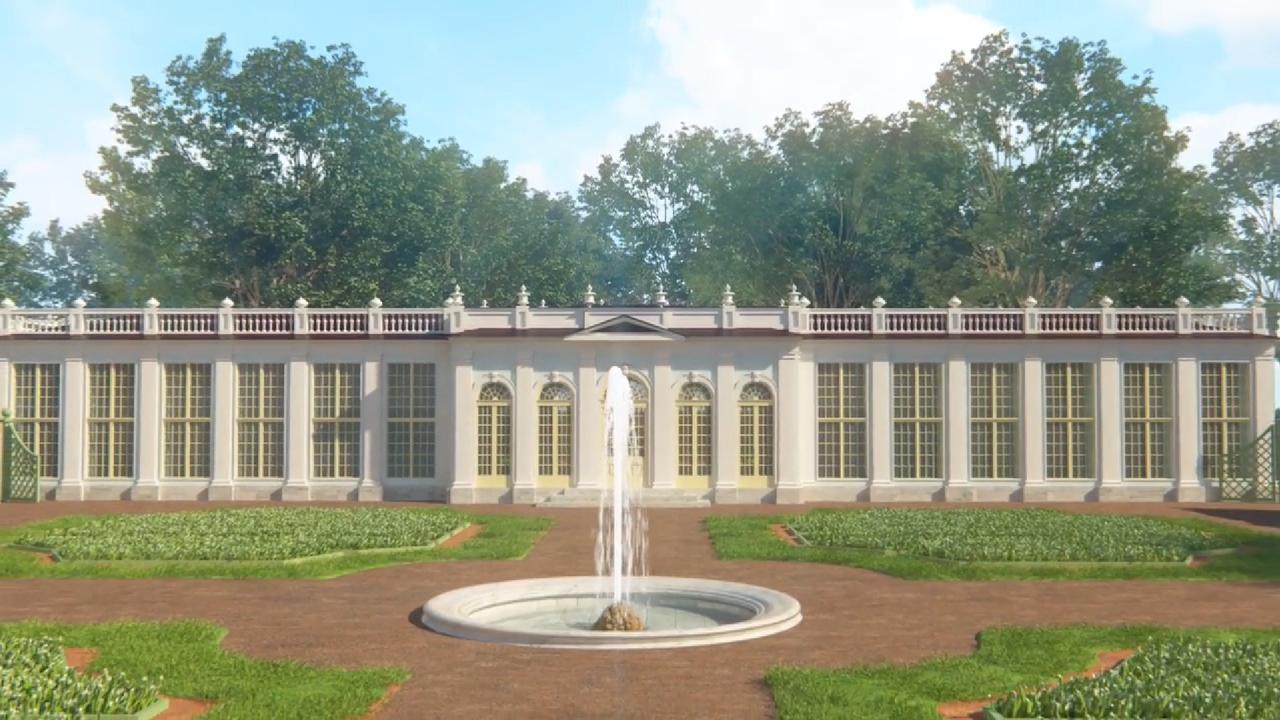 RESULT
In the end, we have got two videos.
# render # летнийсад # summergarden # result
---